Consulting
You are planning to establish an Identity & Access Management system in your organisation? Due to the complexity of the subject, you are still undecided whether an Identity & Access Management system can be integrated in your IT landscape? The abundance of big and small suppliers leaves you unsure?
DAASI International advises you and…
creates demand analyses, basic and detailed concepts.
conducts feasibility analyses and proof of concepts.
trains you and your staff in individually adapted inhouse trainings.
consults you regarding open source and IT security.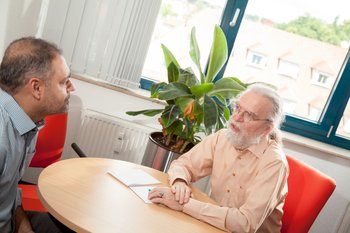 Integration
You are unsure whether an Identity & Access Management system can efficiently be integrated into your existing IT infrastructure? You don't know if your co-workers will be overwhelmed by too many alterations of the IT environment? Data protection is important to you and your company?
The introduction of new components of IT infrastructures is always a big step. As your reliable partner, DAASI International…
analyses your whole IT landscape including source systems and specific applications, and creates a comprehensive concept.
develops all necessary interfaces and database connectors.
optimises the digital workflows of your employees.
helps you to integrate a modern Identity & Access Management
enables single sign-on and the participation in a Federation.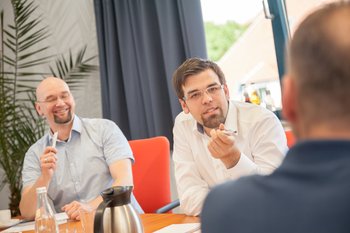 Software Development
You cannot orient yourself through the amount of options of Identity & Access Management software? You are dissatisfied with the different Identity & Access Management solutions and you feel like none of them will fit into your IT infrastructures? You are looking for individuality and have special requirements for your future IAM system?
Individually adapted applications are a matter of course for DAASI International, to fully meet all your requirements. DAASI International…
creates specifications according to your demands.
implements the specifications into your IT systems (preferably with open source products).
develops additionally required components.
Support
Your Identity & Access Management system is in service and you would like to have a reliable contact partner who is there for you if questions or problems appear? You want to keep your systems secure and up to date? You would like to have experts monitoring your system and evaluating it in the form of statistics, quarterly reports etc.?
DAASI International is by your side even beyond the successful closure of a project and…
offers support for all of the displayed software solutions.
implements and runs the monitoring of your work processes.
provides a helpdesk that is accessible via a ticket system, e-mail and telephone.
tests software updates before installing them on your systems.
creates significant statistics, quarterly and yearly reports regarding your systems.
Training
You would like to have a general introduction to Identity & Access Management and its possibilities? You would like to become an expert yourself in technologies like SAML, Shibboleth or LDAP, to establish an Identity & Access Management system? You want to maintain and further develop your deployed Identity & Access Management system independently?
DAASI International has evolved into an international expert in several state-of-the-art technologies and offers trainings regarding the following topics:
SAML and Shibboleth


Introduction to Identity Management

Programming of LDAP clients

and application interfaces to Shibboleth

On demand, DAASI International can provide trainings on further topics, as well as inhouse trainings to individual IAM systems and security solutions. Customised presentations and training documents lead to sustainable knowledge transfer. The trainings can be conducted either in your offices or in the training rooms of DAASI International in Tübingen, Germany.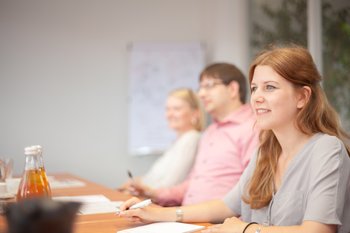 Federations
Your organisation – be it a university, an authority or a company – wants to engage in a partnership with another organization, where resources are to be provided cross-organisationally? You want to spare you and your co-workers administration efforts? You are responsible for following the data protection rules, even within the federation?
As one of just few companies worldwide, DAASI International specializes in establishing IT federations. DAASI International…
implements a federated AAIs (Authentication and Authorization Infrastructures) for cross-organizational accounts and resources.
connects different IT systems interoperably, while keeping the respective IT architectures independent.
sets up a reliable and, if required, automatic permission and access assignment.
enables single sign-on (SSO), so that employees only have to authenticate themselves once a day to have access to all connected applications and services.
supports and advises you if questions appear regarding legal regulations, e.g. privacy protection.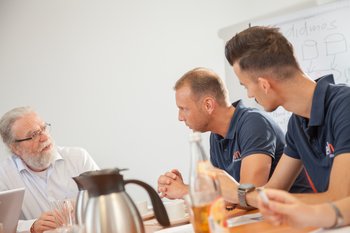 Project Management at DAASI International
The project management of DAASI International relies on flexibility, sustainability and transparency, so that customers are always up-to-date regarding their project. After a detailed requirements analysis with basic and detailed concepts, follow phases that run in biweekly sprints according to the Scrum method. The subsequent procedure depends on the kind of the project that has been chosen: fixed-price project or time and material project.
[Get more information about the project management of DAASI International and your resulting advantages here.]
Core Competencies
As an open source expert for Federated Identity & Access Mangement, DAASI International works with the latest state-of-the-art technologies to be able to offer you the optimal and most secure solution.
The core competences of DAASI International are
information systems (HR, content management, bibliographies etc.)
directory services
password synchronisation
auditing
monitoring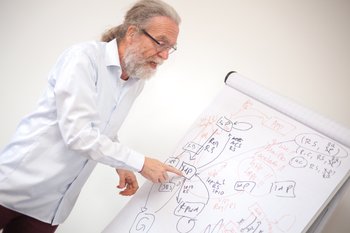 You want to hire DAASI International as your service partner?
Or beforehand, you would like to have a conversation concerning the requirements? We are looking forward to your message!