ConedaKOR as a Service – On Docker Now!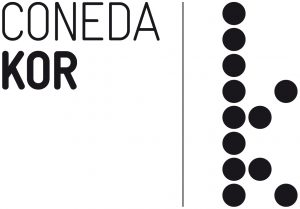 As part of the DARIAH-DE services, DAASI International now offers ConedaKOR as Software as a Service on Docker as well. ConedaKOR is a graph-based database system for object collections. Users will especially benefit from an application as Docker software in terms of maintenance and costs.
ConedaKOR, which was developed by the German Forum for Art History in Paris, is an open source graph-based database system; it uses a graph-based architecture. It enables users to annotate their data semantically. Especially within image-based disciplines of the humanities, ConnedaKOR serves as management and presentation tool for scholarly object collections. With one installation, for example, a digital stock of about 100,000 selected works of art history including extensive meta data is administered, providing about 150,000 images for research and education.
The Docker software allows for an especially efficient use of system resources. It can be easily maintained and repaired if necessary; hence, the Docker release of ConedaKOR should be especially interesting to virtual humanities research environments of universities. The possibility to quickly replace Docker containers simplifies error handling. Additionally, application maintenance is enormously reduced due to the use of mini operating systems. Due to economical hardware usage and low maintenance needs, ConedaKOR can be hosted by DAASI International at inexpensive terms with the option to additional services in form of a helpdesk module. Monitoring and data-backups ensure a reliable application and guaranteed data security.
Tübingen-based IT service provider DAASI International, a DARIAH-DE partner, implemented ConedaKOR as DARIAH-DE service. In cooperation with DARIAH-DE, ConedaKOR can now be provided quickly and easily to interested institutions and users. Aside from research institutes, this offer is also interesting for academic chairs who manage objects with visual media and want to make these accessible to fellow academics and students.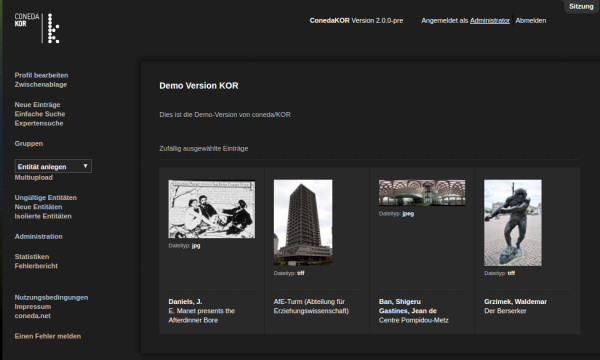 Subscribe to our newsletter
Categories
Archives