DAASI International Will Become an "Architect for the Next Generation Internet"
European Commission Promotes Software Development to Increase Data Security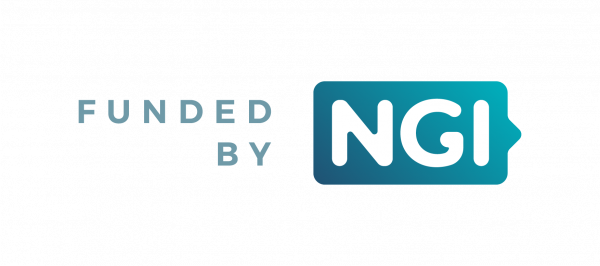 The IT-service provider DAASI International from Tübingen is going to join the EU-project Next Generation Internet (NGI). The project seeks to develop sustainable encryption and authentication technologies for the next generation Internet. Ultimately, these new technologies are supposed to also prepare for the new challenges which are ought to come along with quantum computing.
DAASI International successfully applied to become a contributor in the subproject NGI Pointer, which is concerned with all subjects associated with data protection, internet of things, e-commerce security as well as autonomous network operation and control. The new technologies created within the means of NGI Pointer are supposed to meet future technological requirements and thereby already make the internet safer today. As NG-architect, DAASI International made it their mission to to develop a solution based on the TLS-KDH mechanism with the promise of improving data security. Basically, the combination of the long-established protocol TLS (Transport Layer Security), encryption algorithms, such as Diffie-Hellman, and the authentication technology Kerberos are supposed to bring the desired success.
"Computers functioning based on quantum mechanics, so-called quantum computers, render traditional encryption methods insufficient," remarks DAASI International CEO Peter Gietz. "Encryptions which traditional computers would take many years to decipher can be deciphered within minutes in quantum computing. This constitutes an enormous security risk, which we intend to get ahead of."
The Software Corteza Will Become the First Use Case
Corteza, an open source application by the Irish company Crust Ltd. as well as sister project to the low-code platform Corteza, will be the first use case for the new TLS-KDH technology, even if only as test purposes at the beginning. By implementing the TLS-KDH technology data security is supposed to be immensely improved for the integrated authentication tool, didmos authenticator, which is already used in Corteza. didmos authenticator is part of the IAM framework didmos, which was created by DAASI International.
Since there are currently no implementations of the new TLS-KDH standard, the successful implementation would mean an extraordinarily big advancement in data security technology. The goal of the project is to provide a proof of concept (PoC) which demonstrates how TLS-KDH can be successfully implemented with didmos Authenticator.
The NGI-Project
"Next Generation Internet" (NGI) is an initiative of the European Commission for a human-centred Internet that respects basic values such as data protection, participation, security and diversity. It is deemed to be the counter-design to the US, and the Chinese Internet. In several subprojects NGI seeks to accomplish differently focused goals to shape the internet of tomorrow. The overarching goal of NGI is to transfer European values to the Internet realm.
In order to ensure sustainability as well as accessibility of the innovations developed with NGI, the initiative relies on open sourced projects. Additionally, the project follows a bottom-up approach: small projects come up with innovations, such as new standards and protocols, which are then universally applied. NGI refers to all contributing developers as "Architects for the Next Generation Internet."
About DAASI International
DAASI International is an expert for federated Identity & Access Management with open source technology. Since it was founded in 2000, the IT service provider from Tübingen has been focused on identity management, access control and directory service technologies for universities, authorities and companies. Furthermore, DAASI International is active in the field of Digital Humanities and participates in national and international research projects, I.e. the digital research infrastructure DARIAH-DE.
About Crust
Crust Technology Ltd. is based in Ireland and represents the driving force behind the open source platform https://cortezaproject.org/, a digital working platform and community for humanity. Corteza's integrated approach to identity management, messaging and business logic delivers a simple-to-use yet extensible means for managing users and the applications organisations use every day. As software, Corteza is intended to be the cornerstone for a global online community. The goal is to find solutions for persistent problems by facilitating cooperation and thus ultimately improve the world.
About didmos
didmos is a modular open source complete-solution for IAM, and was created by DAASI International. Especially the high level of standard compatability and the strong focus on expandability of didmos are best-possible premises to integrate the software into any existing IT environment. The IAM framework is continuously developed further to match progressing technology. Anyone interested can test didmos using www.didmos2-demo.daasi.de or access the source code under www.gitlab.daasi.de/didmos2 to become part of the community.
Subscribe to our newsletter
Categories
Archives