Trainings by DAASI International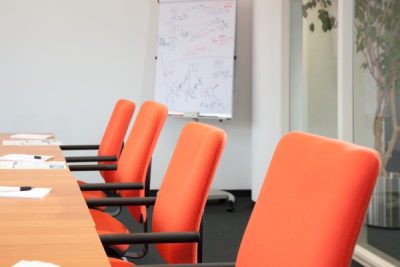 DAASI International has been instrumentalising their expertise in IAM to support customers for more than twenty years. Throughout the years, the guiding maxims have always been: open source, open standards, transparency, and informational self-determination. In customer projects, as well as in trainings, these principles are taught and practiced by our staff members. For the former, DAASI International is now set to expand their service offer in German. In addition to individual trainings upon request, anyone interested now can also join publicly offered trainings by DAASI International. Here people can learn directly from leading open source experts on topics such as Shibboleth, OpenLDAP, and midPoint.
For this purpose, DAASI International will offer in-person trainings twice per year in their own facilities in Tübingen [1] . The classes will take place once a minimum of three participants signed up for one. The classes start in February 2022. Currently, you can register for the following classes:
Shibboleth SP Administration (2x4h)

Shibboleth SP for Developers (2x4h)

Shibboleth IdP for Beginners (4x4h)

Introduction and Advanced OpenLDAP (2x8h) [2]

Introduction to midPoint (4x8h)
These trainings add to the already offered individual trainings, and offer the participants the chance to meet other colleagues in their field, and exchange experiences and knowledge.
You can already sign up for the first trainings in spring 2022. The period for registration ends four weeks prior to the respective class.
You can find more information on the training subjects, the trainers, and more on the website or in our newsletter. Please note that for now these classes are only offered in German. If you wish to express your interest in an English class, please contact academy@daasi.de. Once there is a large enough interest we can consider offering classes in English too.
We are looking forward to seeing you at DAASI International soon.
Notes
1: Should the pandemic, especially in spring 2022, make an in-person training impossible, we reserve the right to change the format to a remote setting if necessary, which would be communicated to you in due time. DAASI International is committed to adhering to relevant federal, and local legislation in order to support the fight against COVID-19. Please check on current information before your class.
2: Interested parties who are already familiar with OpenLDAP may opt to only book the second day of the OpenLDAP training, to find out more about overlays and other more advanced topics.
Subscribe to our newsletter
Categories
Archives