New Partnership for Technological Progress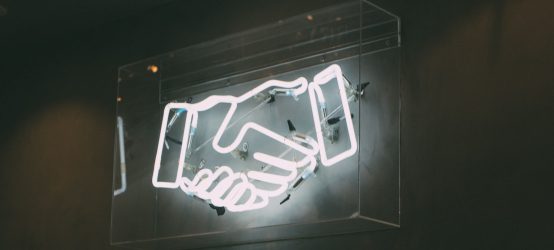 Open Sources is vitalised by collaboration and its corresponding communities. Thus it is vital for companies in this sector to have an active partner network. After successful collaboration between Vereign and DAASI International on the Gaia-X Federation Services, both companies decided to let the success grow by officially announcing their new partnership.
The new partners intend to use the Self-Sovereign Identity (SSI) code from the Gaia-X project, especially the Organizational Credential Manager, to close gaps in the market. In doing so, they hope to speed up the adoption of SSI technology, in Europe as well as worldwide.
Moreover, the companies want to use their new partnership to build a bridge between the identity solutions of tomorrow and the established technology stacks. Whereas Vereign specialises in the modern SSI technologies, DAASI International is an expert for traditional IAM with OpenID Connect. In order to create new use cases, particularly for B2B scenarios, the two need to be combined and integrated.
"Today's identity systems have been very successful but are finally reaching their limits as the prevalence of singular platforms as well as the regularly occurring theft and loss of data prove", explains Georg Greve, the CEO of Vereign. "SSI includes security and privacy as cornerstone principles, and it was developed for complex data ecosystems. Nevertheless, the switch is going to take years as identities are integrated in many different ways within a solution. This is what makes this collaboration so valuable for customers."
The resolution eIDAS legally regulates the provision of digital identities amongst other things. Whereas the Version 1.0 was solely focused on digital signatures with centrally controlled X.509 technologies, the suggestion for eIDAS 2.0 foresees the integration of SSI technology to increase the recognition of the eID. Hopefully, this will help spread awareness for the topic of SSI within Europe, this also includes Switzerland which recently decided on an eID based on SSI technologies. Thus, traditional IAM systems, which are based on OpenID Connect or similar technologies, need to be able to include SSI options to reflect these developments.
"Self-Sovereign Identity is a consequent transfer of responsibility to the owner of the identity itself. This technology also matches the approach of DAASI International, who are vocal advocates for open source, open standards, and data privacy. By partnering up with Vereign we want to make the technological progress and its advantages available to small and medium-sized companies", states Peter Gietz, the CEO of DAASI International.
The new alliance of the two companies have already planned out the next concrete steps to develop the results from Gaia-X into marketable products. Of course, we will inform you about any developments in due time. Nonetheless, DAASI International and Vereign are at your disposal at anytime if you have any questions or other requests.
Subscribe to our newsletter
Categories
Archives